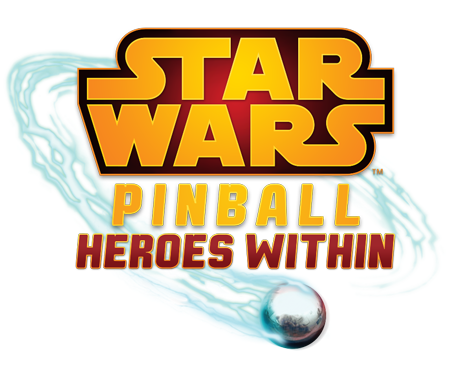 As a thank you to our fans, Zen Studios has decided that the new Star Wars™ Pinball: Heroes Within pack will include 4 tables instead of 3, and remain the same price as the previous packs.  The new Heroes Within pack will be available for download starting April 29th for $9.99 in North America and €9.99 in Europe on PlayStation 4, PlayStation 3, PS Vita, Xbox 360 and Steam.  Individual tables will be available for download on iOS, Google Play and Amazon for $1.99 each.
Light side or dark side?  Choose wisely and fulfill your destiny.
The past two years of Star Wars Pinball development have been tremendously rewarding.  Masters of the Force™ feels like the culmination of all that we have learned, and we are truly moved by this experience to create an epic finale to the series.
In case you missed posts on the other tables, make sure to check out trailers and screens for Han Solo, Star Wars™: Episode 4 A New Hope, and Star Wars™ Droids™.
Reminder when purchasing tables via PSN: If you'd like to play your new tables on PS3/PS Vita as well as PS4, you MUST purchase them on PS3 or Vita first, and then use the import feature to unlock tables on PS4 at no charge.
May the Force Be With You.