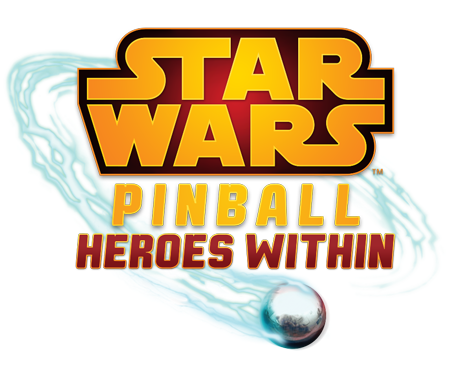 Star Wars™ Pinball: Heroes Within will soon release on digital stores, and today we are unveiling some details on the Episode IV – A New Hope table!
Similar to the Episode V and VI tables, Episode IV sticks with the formula and focuses on the biggest events from the film. The main characters are represented in 3D, including Luke Skywalker, Darth Vader, Princess Leia, Obi-Wan Kenobi and of course, a Stormtrooper.
There is no shortage of frenzied pinball gameplay in this table. You will feel the pressure of the trash compactor in Scene 4 as you race to hit the ramps to stop the walls from closing in! Scene 6 brings the challenge of the Trench Run, as you jump in the X-Wing and take down some TIE Fighters on your mission to destroy the Death Star! These amazing moments and many more require your pinball wizardry! Oh, and did we mention you get to rescue Princess Leia? Enough said!